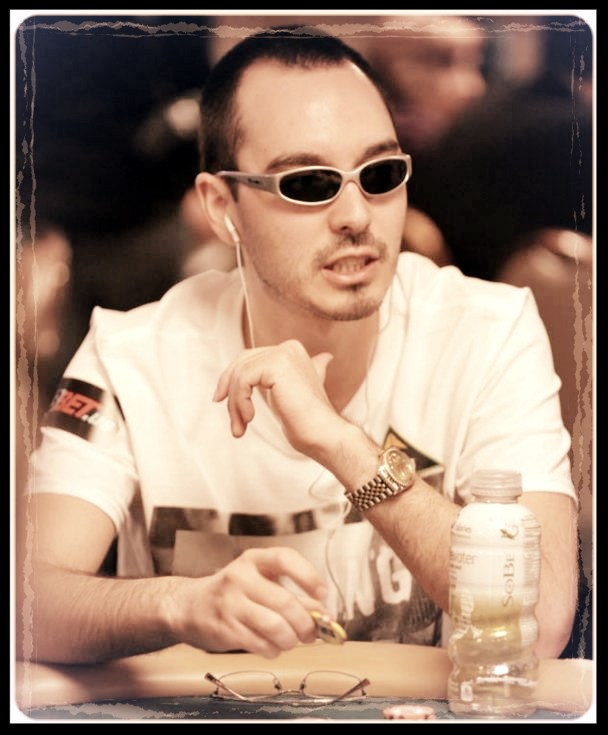 Will started his poker career at one of the oldest and most prestigious poker venues in Europe, The Grosvenor "Victoria" Casino, affectionately known by its regulars as "The Vic" or latterly "The Poker Room above the Vic." He started off in small stakes tournaments and cash games, frequenting the Vic with his larger-than-life character and more often than not leaving with a lot more than he went in. Will's mantra "in for the min, out with the max" has stayed with him throughout his poker career and bankroll management is a strong aspect of his poker. In fact, off the back of his most recent cash in the World Series of Poker (WSOP) 2016 for over $330,000, Will could be found over at the Venetian in Las Vegas playing in a $600 satellite for their $5,000 buy-in tournament, the seat for which he duly won. Will played in his first major tournament at the Grosvenor UK Poker Tour (GUKPT) in January 2009, making the money and coming a respectable 21st. Following the GUKPT result he went to the Irish Open, a key tournament in Europe, coming 6th and cashing over $130,000. Will spent the next few years grinding away at cash games whilst practising his Law until 2013 when he decided after consistent and solid cash game performances to go Professional and focus on his poker career. During 2013-2015 Will continued to develop his cash game and tournament skills, focussing on his natural ability to "speech" his opponents into doing what he wanted them to do, making players second-guess not only him but themselves.


WSOP 2016
Will's advanced and powerfully effective psychological speech play became the core of his success and following many lucrative cash games and tournament scores including a series of major UK final tables, Will made his way to the WSOP in July 2016 where he made a gargantuan impact on the event throughout his deep run. Controversy, confusion, irritation, admiration and excitement was in abundance from a variety of WSOP entrants who crossed paths with the "King of Speech Play." Will had already made a name for himself in London amongst the entire UK Poker Community, largely due to his infectious character and his down-to-earth wit and humour. In fact, Will is one of the best loved players in the UK, frequently joking about the relatively small number of "haters" around the global poker circuit who either don't like his style of play or who simply cannot deal with it. Coupled with his exploits at the EPT where he successfully employed his speech play strategy much to the dismay of several professional players and amateurs alike, Will went to the WSOP a force to be reckoned with, having now honed his Speech Play skills to near perfection. Will exited the WSOP in 17th place out of a massive field of over 6,700 players, running his pocket Kings pre-flop into another big stack holding pocket Aces. Such was the impact of Will's character and Speech Play during his run that a substantial portion of the WSOP airtime has been devoted to his Main Event exploits, particularly the hand where he "talked" a player into laying down a big over-pair to the board having invested a huge portion of their stack, with Will holding only 9-high. His straplines "9-High like a boss" and "Heart of a Lion," which he has used throughout his poker career, seemed highly appropriate at the time! The resulting penalty he received for talking in a heads-up situation, along with other similar rulings against him were controversial and perceived by many to be un

fair, particularly when other players both in the past and present had not been "silenced" in such a manner, even when they themselves talked back at him in the same hands.


WILL-POWER!

Returning from the WSOP, Will went back to work straight away, proving his usual worth in NLH and PLO cash games and playing in various tournaments including The Goliath, GUKPT, GPS, EPT and his previous Sponsor's events at the SUPER STACK, which has consistently big fields of 450-550 entries and maximum value. Recently Will put in a solid performance in the DTD500 in Nottingham, UK, coming 2nd and earning himself over $39,000 thereby proving his consistent performance. In December 2016 Will won the last ever EPT High Roller for the title and over £500,000.
Catch Will's extensive coverage in the World Series via the "WILL'S WSOP 2016" tab or his exploits at the EPT and other events on the "MEDIA" tabs.




#heartofalion #9highlikeaboss #willpowerpoker